ALL the images corresponding to the selected tags are displayed

Loading...
1994-02-01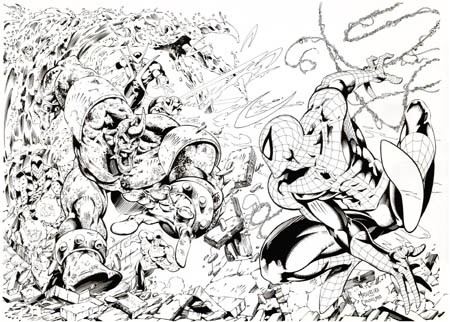 Beetle
Comic
Cover
Double page
Harry Candelario
Hydro-Man
Ink
Marvel
Rhino
Shocker
Speed Demon
Spider-Man
Deadly Foes of Spider-Man TPB Front-Back cover
- Joe Madureira (Penciler)
- Harry Candelario (Inker)
- ??? (Colourist)
- Collects "Deadly Foes of Spider-Man" #1-4 (1991)
- Special thanks to
Harry Candelario
who accepted to send me the ink version!